Hot pleasuring time
For today we have a new Lust Cinema special that is about to cheer you up totally! You will see a really naughty couple having a fantastic time into their nice apartment. The moment they got home from shopping, they started making out, without even making it to the bedroom. You are going to see how is he going to take this sexy babe and lay her down on the floor. He slowly removed her panties and he shoved his head over there, between her legs. See how is he starting to kiss and lick that sweet muffin of hers, enjoying her warm nectar.
After a really tongue rubbing session, he enjoyed that peach with his lips, slowly and smooth. You could see her moaning with so much pleasure while she is enjoying that special treatment. Take a look at the whole scene and see how is she going to cum, having a really impressing orgasm. Her entire body will start trembling! Of course, for such a wonderful treatment she will have to return the favor. She is going to treat him with the same pleasure, offering him an incredibly done blow job! You gotta see these two in action, cause they are going to impress you big time with their sexual lust and their moves. They are also going to fuck and it's going to be epic, I promise you! It looks like it will be a really long night after all, considering their sexual lust!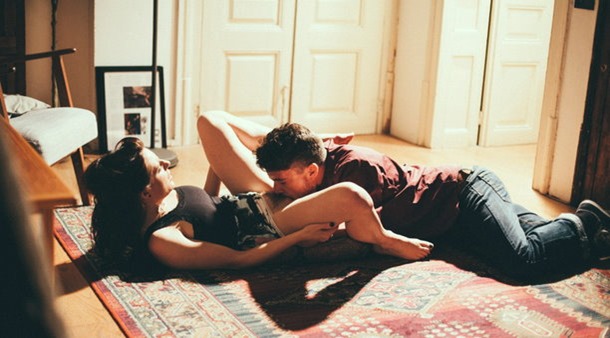 See this guy eating his girlfriend's sweet pussy!